Sender Certification is the email deliverability insurance policy that decodes the top deliverability challenges for you, freeing up your time to focus on your marketing plan and driving growth. On average, our customers get 27 million more emails to the inbox per year and see Inbox Placement Rates of 99.3%.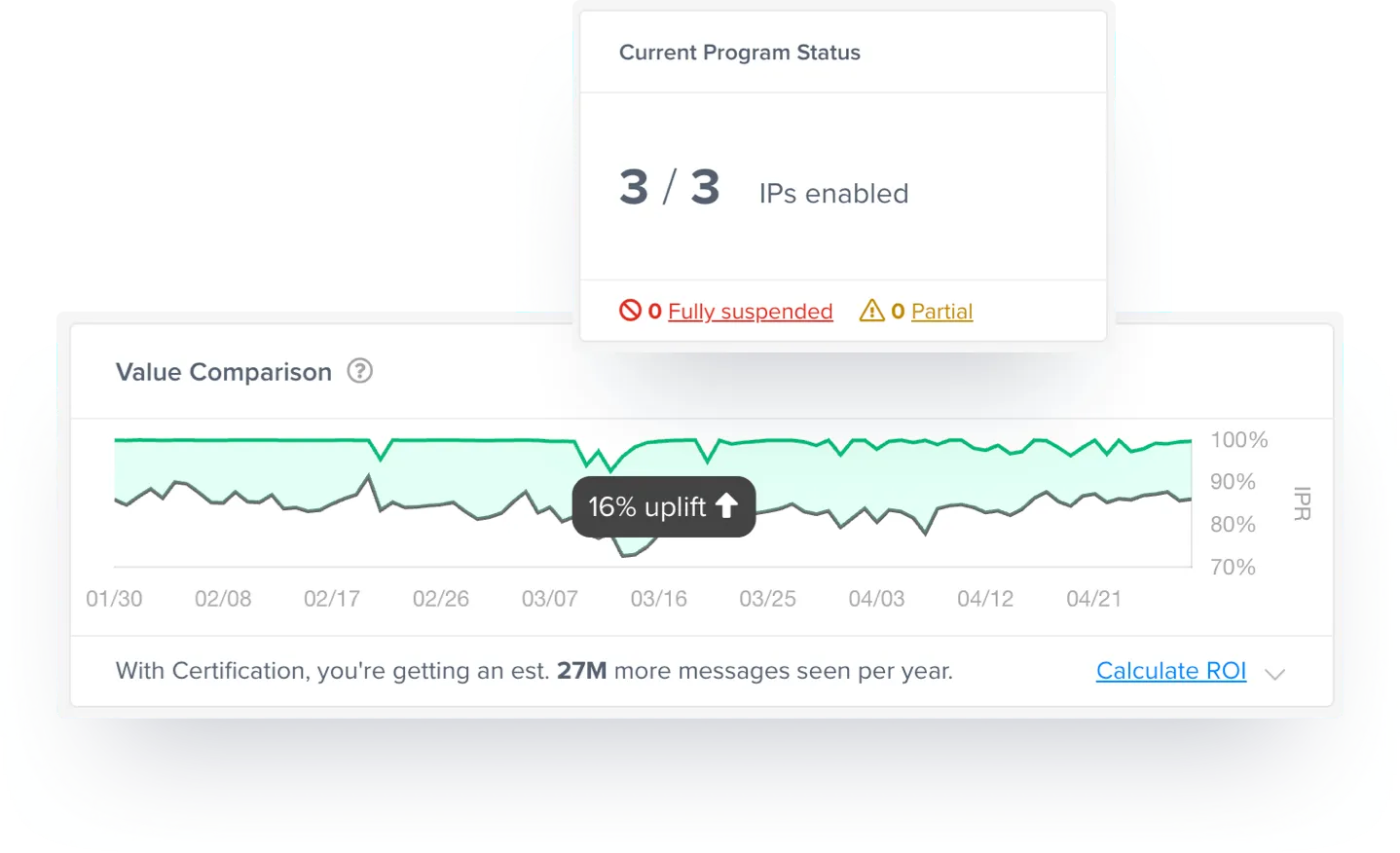 Reach more people by preserving high inbox placement rates.
300 billion emails are sent every day, and every mailbox provider is looking for any excuse to push your email to spam. Don't give them one. As a Certified sender, leading mailbox providers and spam filtering companies across the globe recognize you as a strong and reputable sender. They use Sender Certification when making filtering decisions, leading to more messages in the inbox and less mail being blocked, filtered, or throttled. Sender Certification rewards senders by helping them reach and engage more people with every campaign they send, leading to higher ROI.
Set up time with one of our experts.
To see how Everest and Sender Certification will help you get more opens, clicks, and conversions from your email marketing program. On average, our customers get 27 million more emails to the inbox each year.
Dive deeper into
Sender Certification.
With or without Everest, you can still become a certified sender. Explore what becoming certified could mean for your email program.