Make Your Mark With Validity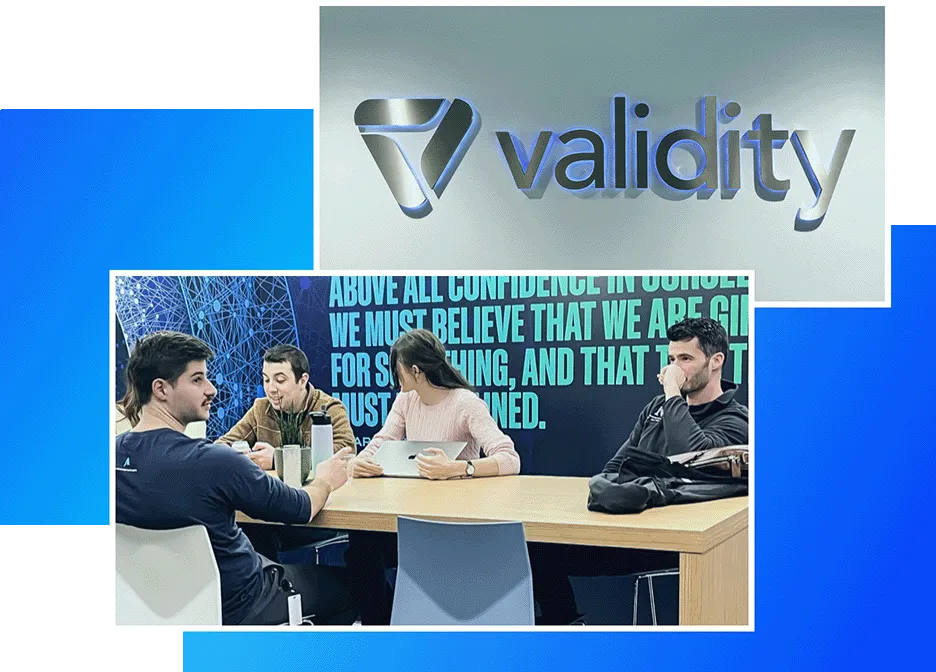 We look for great people who want to make a difference and build a career with purpose, and who are excited about helping their team members achieve their own success along the way.
If you are ready to bring your passion to Validity, check out some of the positions we are currently hiring for in our Boston, Tampa, and London offices below.
Thank you for taking the time to visit our job board and your interest in a career with Validity!
Don't see your perfect position, but convinced you belong in the Validity family anyway? No worries – send us an email explaining why and we'll think about creating a position for you! Send an email to our team and we'll let you know what we can do.