Clear your path to the inbox to create record-breaking campaigns.
Validity Everest is the email deliverability platform that provides crucial insights and guidance so you can reach more people, increase engagement, and protect your email performance.
Trusted by over 10,000 marketers.



See what's sending you to spam with Everest.
Get more messages to more people
Get complete visibility of your sender reputation and true email marketing metrics to improve your deliverability.
Stand out in a crowded inbox
Understand your audience and ensure your content is timely, engaging, and functions flawlessly on any device.
Detect and solve deliverability threats
Protect yourself from blocklists and spam traps by getting alerted of issues before they hurt your email performance.
Get more messages to more people.
If you can't see how many of your emails are reaching inboxes, you're missing a crucial element of your campaign performance. Everest gives you complete visibility into whether your emails are landing in spam and helps you prioritize problem areas so you can get more messages to more people.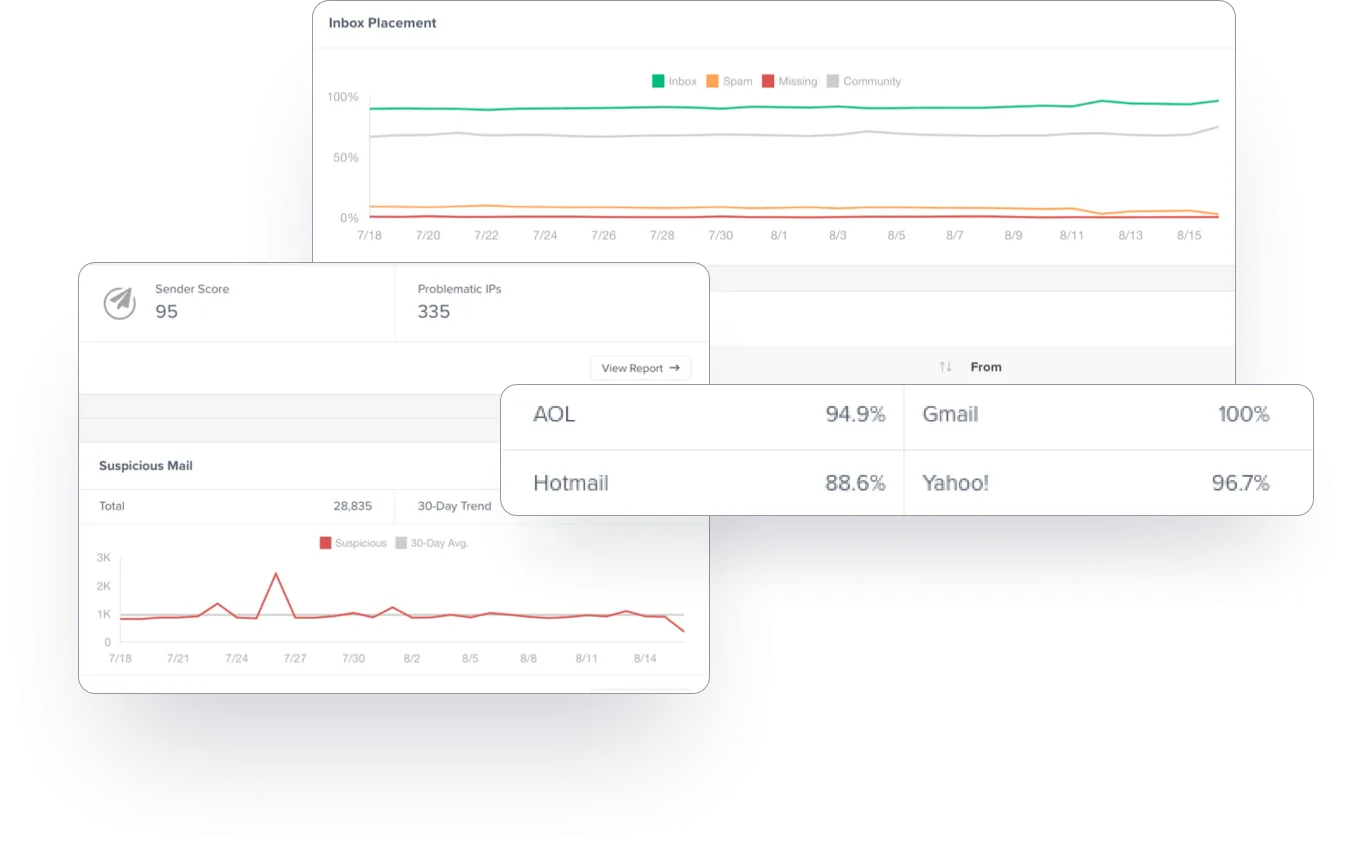 Maximize your email deliverability with:

"The great thing about our program now is that email deliverability is so high, which has led to record engagement levels and gives us peace of mind that our members are getting early access to promotions, offers, and invitations, which is what they signed up for. We are subsequently seeing increased revenue, improved financial performance, and much happier customers."
Adam Purslow, IT Director
TheLoyaltyCo.
Stand out in a crowded inbox.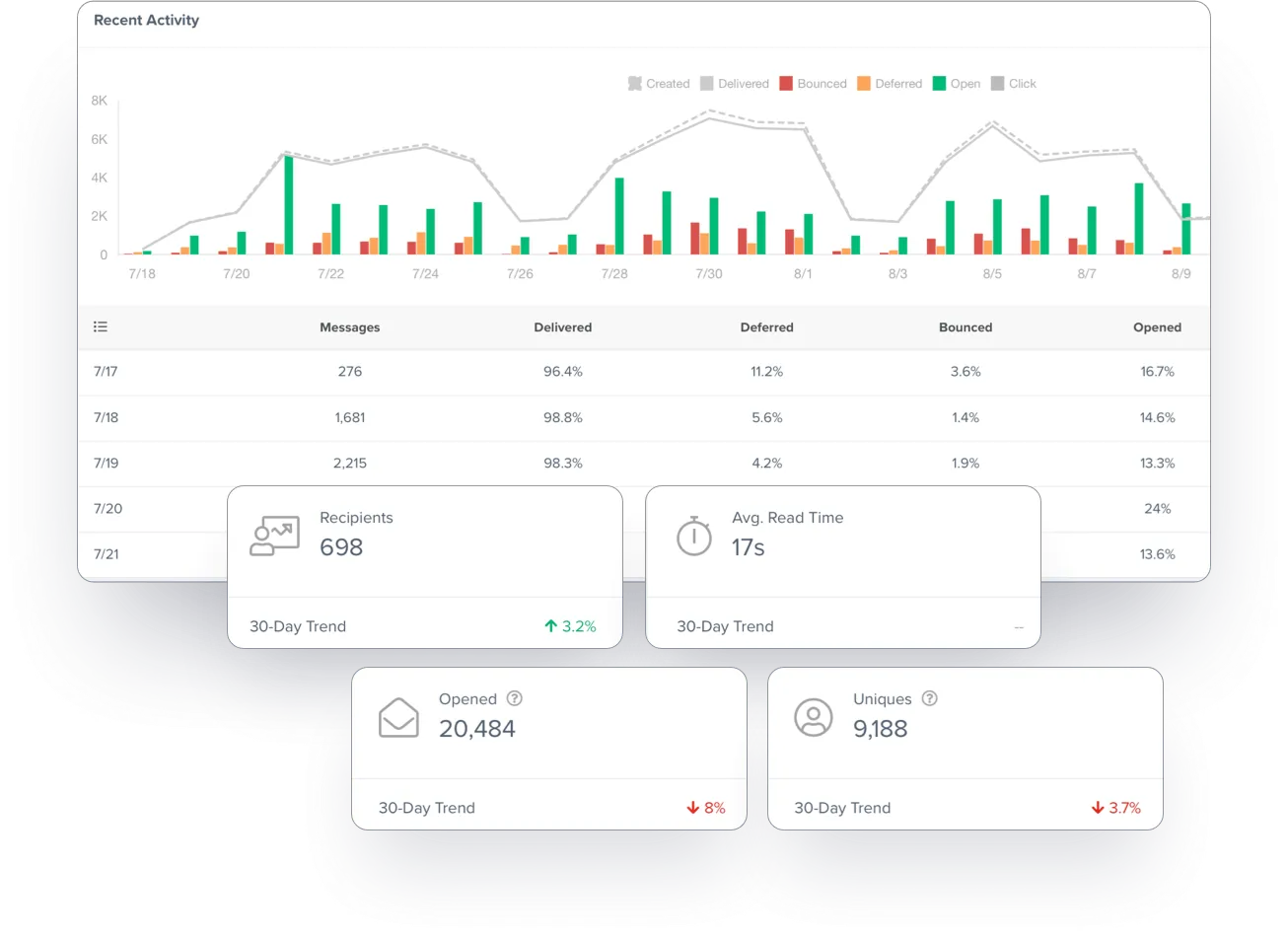 Congested inboxes make it difficult to grab your subscribers' attention. Everest gives you a deeper understanding of what best engages your audience and checks to ensure your emails look great and function flawlessly. By going beyond surface metrics like clicks and opens, Everest gives you the intel to create campaigns that convert.
Engage more of your subscribers:
Competitive intelligence, shows your competitors' sending practices, including send volume and frequency, and subject lines.
"Our deliverability has increased and we are in a better position to remove the 'unwanted' records much earlier in the process. Our inbox placement is much stronger and is continually going up . . . to remain successful we are taking all measures and using the best tools in the industry to do so."
Courtney Cope, Director, Data Operations
MeritB2B
Detect and solve deliverability threats.
Your email results can decline fast if you can't see threats like blocklists and spam traps the moment they impact you. With Everest, you can make decisions quickly to optimize your campaigns and react instantly to issues before they impact performance through our real-time deliverability monitoring, alerts, and dashboards.
Protect your email performance:
"We've seen faster delivery and incremental gains in placement, which have led to significant improvements in all of our metrics, including fewer bounces and a 20% increase in open rates."
James Howe, Email Broadcast Manager
Marks & Spencer
Our deliverability consultants, at your service.
Work with our global consulting team to receive expert advice and individualized guidance so you can drive more ROI from your email marketing channel. Our team brings advanced knowledge and industry experience to help solve your email marketing challenges.
Integrate with your existing email marketing tools.
Everest integrates with major email service providers (ESPs) and offers a universal data ingestion service so you can view your sending data and reputation data in one spot.

Built on decades of email marketing experience.
Everest is built by the combined forces of Return Path, BriteVerify, 250ok, and Mailcharts, bringing together 20+ years of email marketing experience and continuous learning from thousands of customers into this unified and powerful platform.
See how marketers use Everest to improve their email performance.

"I'm impressed by the whole platform. It's great having everything in one place instead of working with five different partners, it's intuitive and it's helped streamline my work tremendously."
Jen Partin,
Sr. Email Marketing Manager,
Hickory Farms
Charlie Wijen,
Digital and CRM Specialist,
Philips
"Our inbox placement rates, sending to both B2C and B2B audiences, have risen to an impressive 91-98%. We are clear there's a straight-line relationship between better inbox placement performance and Philips' program revenue."
"Email is a key channel for us, so getting this right is a must. We are delighted with the results we have seen since joining the Certification program. Our deliverability rates have increased substantially, which is fantastic."
Neil McKendrick,
Email Manager,
Health Service Discounts
Don't let your email campaigns die in the spam folder.
Set up time with one of our email experts today to see how Everest will help you get more clicks and conversions from your email marketing program.