Easier data management and better data quality start here.
DemandTools provides complete CRM data management for accurate customer data you can trust.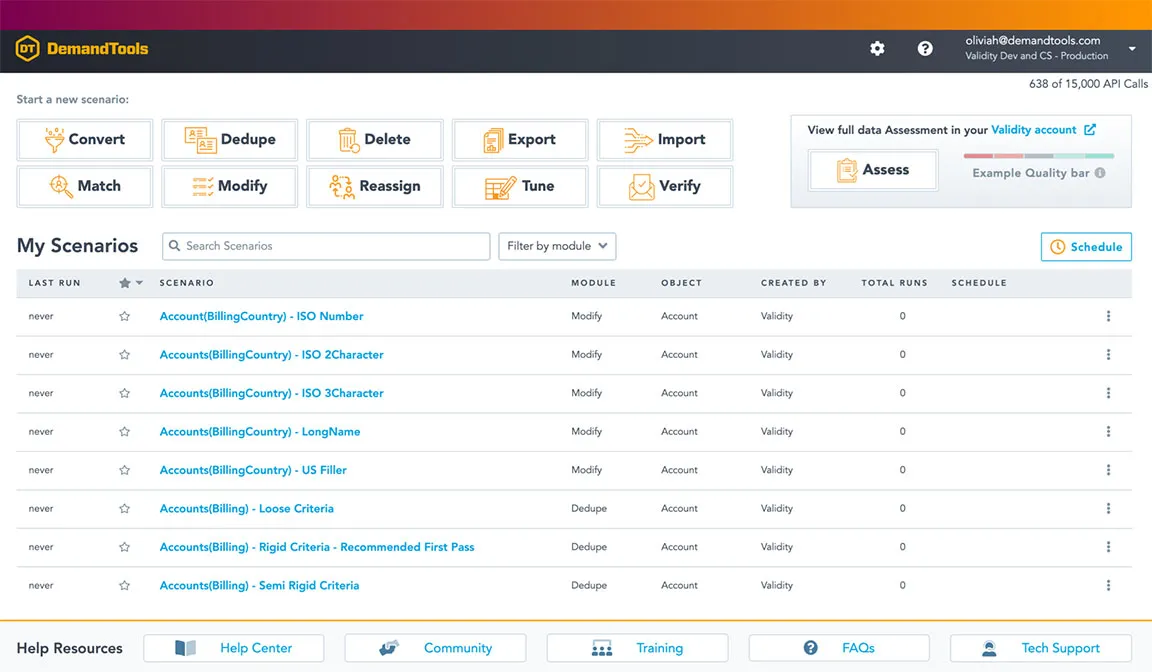 We've got the right plan for your business.
$10/CRM license/month
10 CRM license minimum
Purchase on the webstore
Connect with us and work with one of our data experts
Get clean data and strengthen your business with DemandTools.
DemandTools is the all-in-one data quality platform that handles everything from deduplication and mass modifications to lead conversions and data migrations to ensure your data remains your most valuable asset.
Trusted by over 16,000 Salesforce Orgs.
"Validity's DemandTools is a game changer for our enterprise USP360 'CRM' initiative. It has improved data quality and saved an estimated two full-time employees in cost for all Salesforce data migration projects. Validity's BriteVerify and PeopleImport have exponentially improved our marketing maturity in the area of SPAM compliance and operation support. Validity's customer support is outstanding and worth every penny. With the help of our Validity representative, we incurred zero dollars in implementation cost—an estimated savings of 50k-80k—and were up and running in two weeks."
Arjit Joshi, U.S. Pharmacopeia
Be the guardian of your most valuable business asset.
Set up time with one of our data experts today and learn how DemandTools strengthens your business by giving you clean data you can trust.